Ramblings
by James on Jun.03, 2014, under Ramblings
Sometimes a situation presents itself and it's all you can do to think on your feet and make the most of it.
I saw this news item a day or two ago and to be honest it made me chuckle that someone was quick enough to come up with their plan in the brief time they had available. Two guys, one pick-axe handle and a passing Google car. Besides the speed of their execution work, you can't knock a plan that takes over a year before anyone gets the punchline:
BBC: Google Street View cameras capture fake murder
It's funny how each phase of Google's mapping has been eventually used for a joke in some way. I remember when they started doing aerial photography, people started putting messages on their roofs and in fields hoping the satellites would eventually photograph them and display them.
However, I still think the most moving example of this is the memorial to those who died on 19 September 1989 on UTA flight 772. It was blown up over the Sahara desert killing all 156 passengers and 14 crew. The families of those who died arranged for the memorial to be built using rocks to create a life-size outline of the DC10 and the direction it was flying at the time.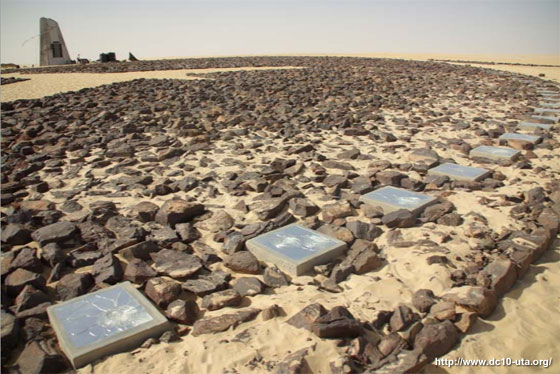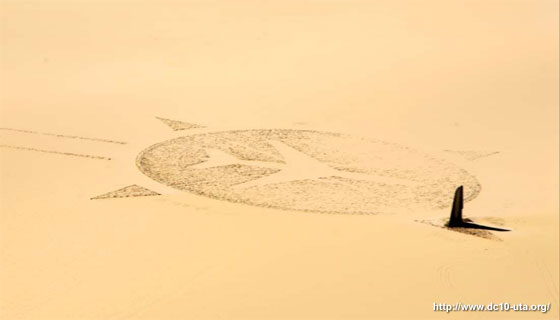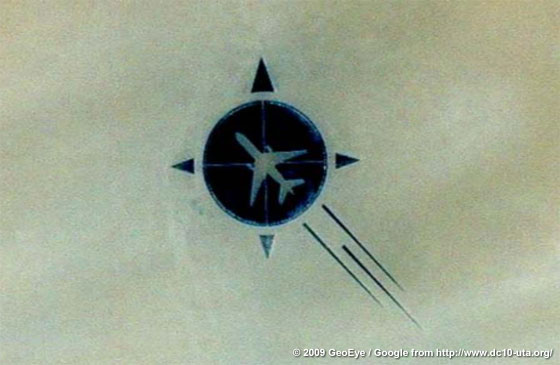 BBC: The Sahara memorial seen from space
Unlike the jokers above, the relatives didn't fully appreciate that the memorial would be seen and photographed by satellites and then seen by the rest of the world but it did; it was and it is there for you to see.
Comments Off

on Working the Google system for a giggle
:games, Google, maps, street view
more...